USM'S 'STUDY MALAYSIA' PROGRAMME – EXPERIENCE OF A LIFETIME FOR 13 JAPANESE STUDENTS

USM'S 'STUDY MALAYSIA' PROGRAMME – EXPERIENCE OF A LIFETIME FOR 13 JAPANESE STUDENTS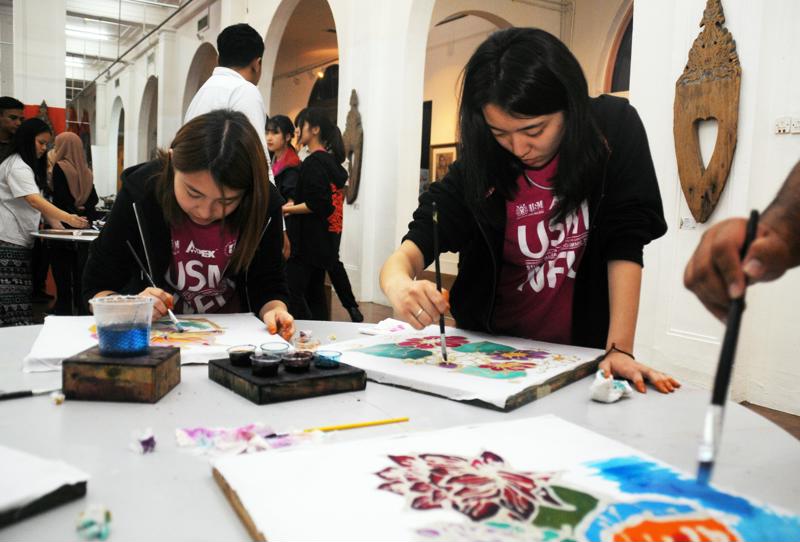 PENANG, 22 February 2018 – 13 students from the Nihon Fukushi University (NFU) in Japan, including two with disabilities, one afflicted with Spinal Muscular Atrophy (SMA) and another having Cerebral Palsy (CP) are currently undergoing a two-week 'Study Malaysia' Programme (SMP) at Universiti Sains Malaysia (USM).
According to the Senior Assistant Registrar, USM International Mobility and Collaboration Centre (IMCC) Aizat Hisham Ahmad, the programme with the theme "Social Welfare and Culture" offers activities including lectures sessions and field studies to various social welfare and cultural organisations, and industries within USM and around Penang.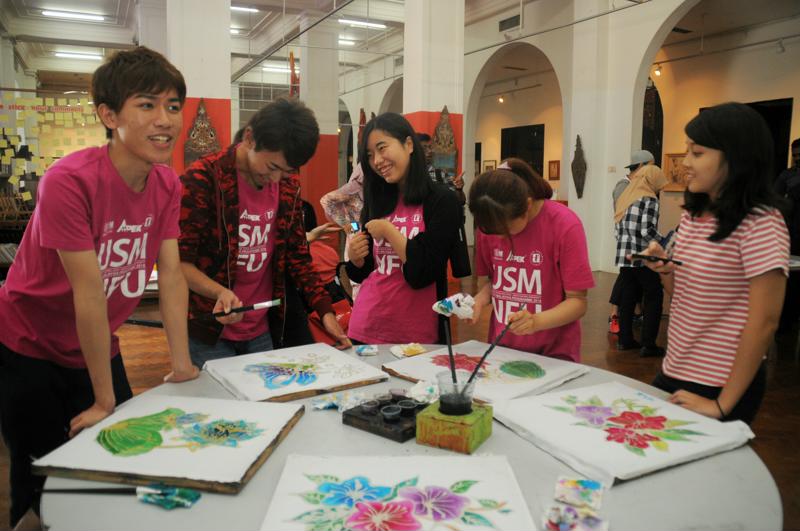 "Similar programmes have been implemented by IMCC for the last 9 years and this year's programme is the result of collaborations with the USM School of Social Sciences and the USM Student Development Affairs and Alumni (HEPA) Division, and with the assistance of the USM Student Buddies volunteer group," said Aizat Hisham.
"The presence of the students, including the two with disabilities, is part of the internationalisation agenda in providing "equal opportunity" to different levels of society regardless of status, socio-economic and cultural background," he added.
"The field studies would provide an exposure to the students on the importance of the English language and effective communication to them," said Gary Kirkpatrick, who teaches English at NFU and who has lived in Japan for 24 years.
"The students undergoing this programme are first-year undergraduates from the International Welfare Development programme at NFU and are interested in working within various levels of society including being language teachers, involving themselves in business and working with NGOs and JICA," added Gary when met at the batik-painting class, held at the USM Muzium & Galeri Tuanku Fauziah.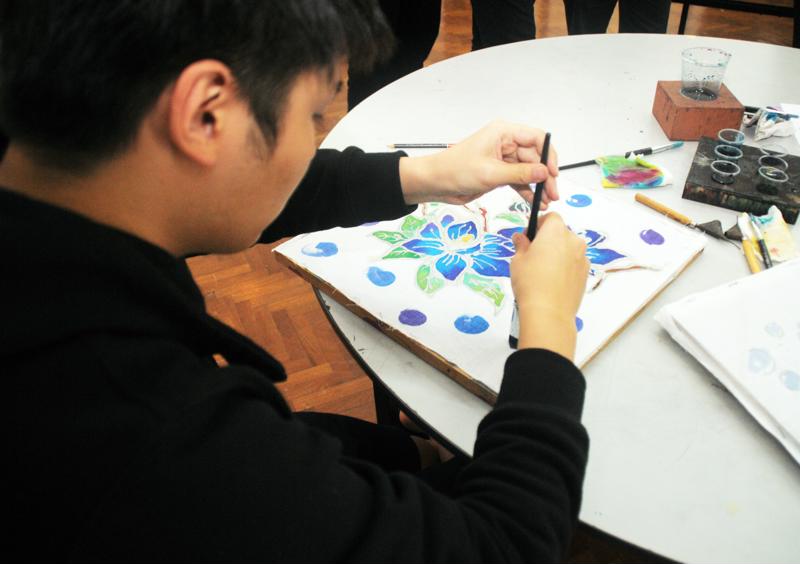 "I am positive that the involvement in this kind of field work would motivate the students to place importance on the English language in their lives and viewing it as not just another language, but as an important means of communication."
Among the activities conducted include a visit to the St. Nicholas Home for the Blind, Fort Cornwallis and to a few industries in Bayan Lepas, as well as familiarising themselves with other cultural practices such as kite-playing and batik-painting. The students also had the opportunity to stay with 'foster parents' at Kota Aur, Penaga, while gaining greater insights into the life of the Malay community in Penang.
According to a participant of the programme who is also with a disability, Yosuke Murayama, 18, this is an exciting programme as he could better understand the culture of the people here.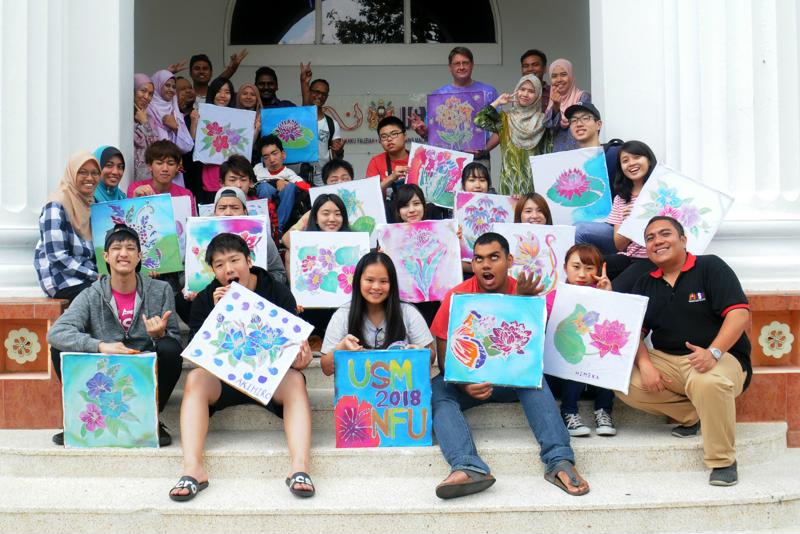 "There is a minor challenge in terms of the facilities and infrastructure provided at USM and around Penang, which is different from the access and mobility for the disabled in Japan," added Yosuke, who is surrounded by friends from NFU and USM and whom have provided him with assistance throughout the two-week study period, from 11-25 February 2018.